For several weeks I had been seeing a sponsored movie trailer on Instagram for a movie called "Before I Fall." After seeing it multiple times I decided to look it up. When I pulled it up I learned that the movie is based on a novel of the same name by Lauren Oliver. Since it sounded interesting I got the book from the library.
Even though the label on the side of the book claimed that it was a teen novel, I personally didn't think it qualified as such. While I thought that the idea for the book, which is "What would you do if you had to relive one day of your life over again?" was very interesting I didn't agree with some of the things that were brought up in it. Because of that I wouldn't let any of my younger siblings read it until they were 20 or older.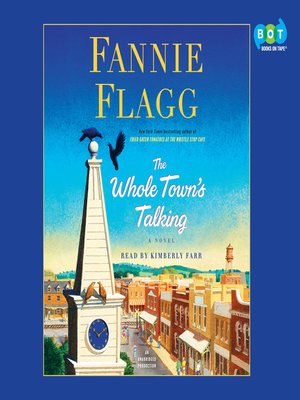 Found on Google
Another book that I just finished reading is "The Whole Town's Talking" by Fannie Flagg. It was a very interesting book to read because the chapters were, on average, one page long so it was very quick to get through.
The book starts in the year 1889 and tells the story of a town in Missouri and the people that live there. What I found interesting was that when the characters died, they woke up as ghosts in the town's cemetery, though they couldn't leave. When the book ends it is in the year 2021 and quite a few of the deceased characters have been reincarnated as animals and plants, which I thought was rather interesting and unique.
I would probable read the book again and if anyone is looking for a good book to read I would recommend this one. It is a good read for anyone 18+.
Currently I am reading "The Darkness Knows" by Cheryl Honigford. It is a murder mystery set in 1938 in Chicago. My current reading list includes:
"America's First Daughter" by Stephanie Dray
"Dare Me" by Megan Abbott
"An Elegant Facade" by Kristi Ann Hunter
"Talking as Fast as I Can" by Lauren Graham
"The Book Thieves" by Andres Rydell
Once I have finished all of the books listed, I will start working my way through the list of books that I have compiled on my computer.